A name synonymous with Singer (Sri Lanka), Singer sewing machine has over the years become an indispensable product at local households, helping thousands of women and men to make a living through a sewing business. For over six decades, Singer has been manufacturing its trademark sewing machines in Sri Lanka. Singer brand has claimed many firsts in sewing machine innovations including the world's first zig-zag machine and the first electronic sewing machine.
Singer Industries, a subsidiary of Singer (Sri Lanka) manufactures traditional, portable and digital sewing machines at a fully-fledged facility, where it provides direct employment for over 100 factory workers and accommodates around 150 service agents. The traditional sewing machines are of two variants such as the straight stich and the zig-zag sewing machine, while the portable and digital sewing machines cater to the modern customers. Singer Industries is mandated with assembly of sewing machines and manufacturing of cabinets and stands for sewing machines.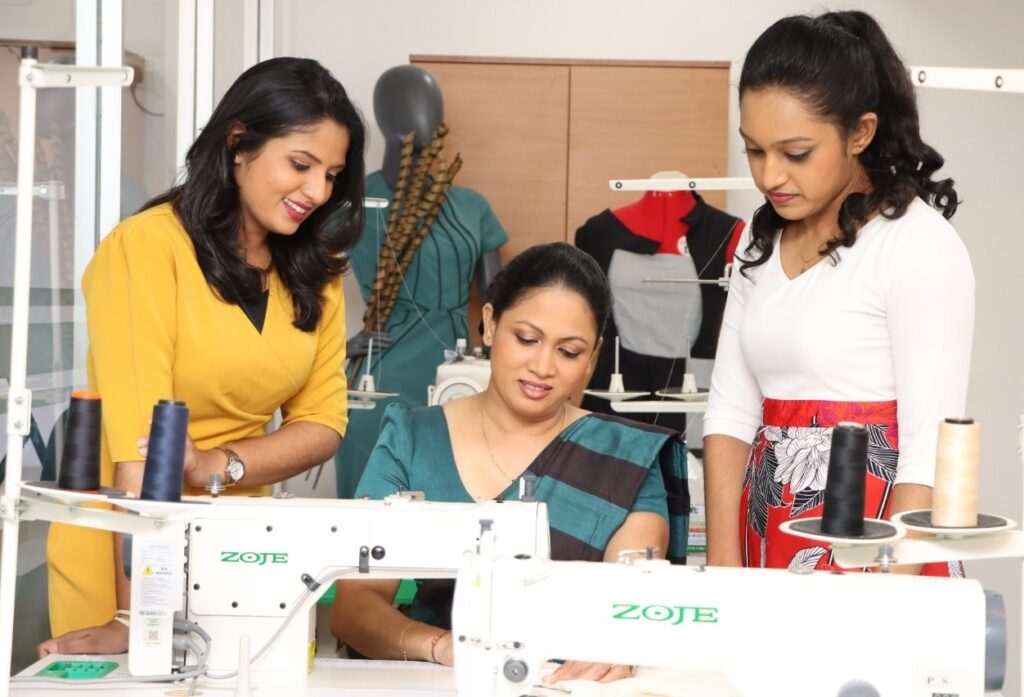 The sewing machine stands and cabinets are 100% locally manufactured with the help of local suppliers who also depend from sewing machine manufacturing. Singer Industries also consists of a strong R&D section for sewing machine innovations. All the sewing machines produced by Singer Industries are distributed by its parent company, Singer (Sri Lanka) through their 431 distribution touch points. Currently, Singer sustains its dominance as the market leader for domestic sewing machine industry with a market share of 85%. Among the facilities, Singer Industries provides to its customers, it has deployed special service technicians at island wide service centres for technical assistance and support related to sewing machines. Its YouTube channel has access to over 130 technical assistance videos to further support its valued customers.
The name ''Singer'' is closely associated with sewing. One of its major contributions to the local sewing industry is the Singer Fashion Academy. For more than 60 years, the Academy has helped thousands of individuals to develop sewing skills and become entrepreneurs. The Fashion Academy conducts sewing courses and diplomas while a degree pathway is to be implemented soon to further support students. The Academy is also the first and only institute in the country to receive course validation status from the Chartered Society of Designers (CSD) in the UK.
As of today, the academy consists of 54 branches Island wide and offers 22 sewing courses, 2 diplomas and another 10 courses as part of its Diwi Saviya program for low-income families. Annually, over 5000 – 6000 students get enrolled in Singer Fashion Academy's courses. In addition to the physical classes, the academy conducts online courses and also provides a recorded version of lessons to further facilitate students. During the last decade, over 60,000 students have successfully completed the Fashion Academy's courses and some of these students have already started their own sewing businesses. The Fashion Academy has helped in developing the passion of sewing among Sri Lankans and as a result, sewing has become a hobby among many.
Sewing can be considered one of the most feasible self-employment opportunities with its potential to generate a good income. A business of one's own is a luxury at present due to current economic crisis. Many individuals who started their sewing businesses from scratch have developed their businesses to highly profitable ones. Singer Fashion Academy has all the resources ready to help develop sewing skills and is committed to develop a skilled workforce for the betterment of the country.