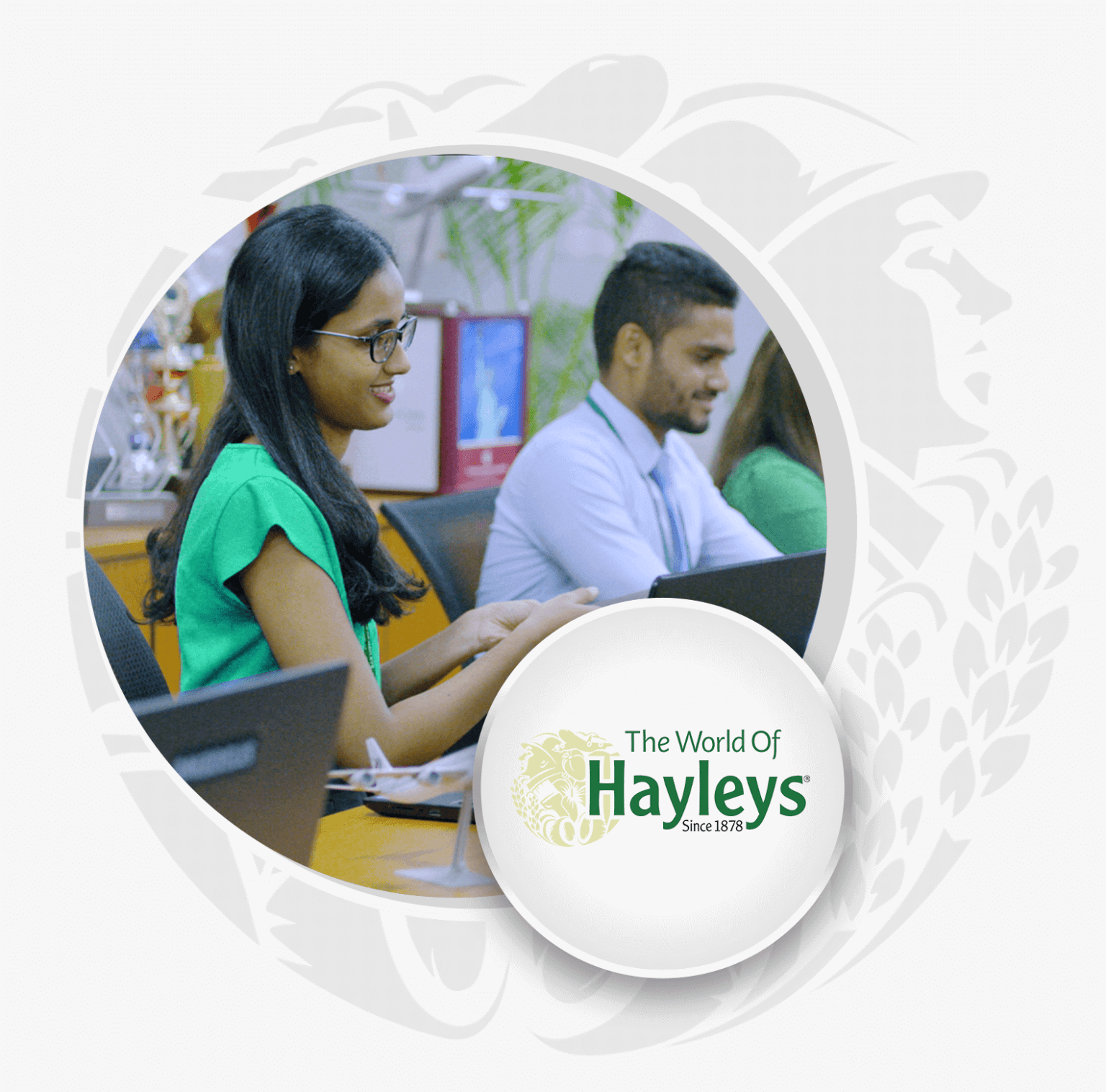 The World of Hayleys
Hayleys today is a story of resilience and pioneering spirit, together with a journey of accomplishments spanning over 143 years. The Group accounts for approximately 3.2% of Sri Lanka's export income, 3.6% of its tea and 3.9% of its rubber production, with business interests in 16 business sectors. Hayleys has a strong global market position in key industries such as transportation and logistics, agriculture and retail, having gained many international recognitions such as being the global leading player of Coconut shell based activated carbon, while accounting for 5% of the world's household and industrial glove production.
EXCELLING IN EVERYTHING WE DO
Our Latest Numbers
The Hayleys Group strives for financial transparency as part of our promise to our stakeholders.
View our annual performance highlights below:
Our Global Reach
Fulfils 5% of global demand for household and industrial gloves
A leader in Sri Lanka's transportation and logistics industry
A leading player in the coconut shell based activated carbon
Sri Lanka's largest manufacturer and supplier of consumer durables
Generates 3.6% and 3.9% of Sri Lanka's tea and rubber output respectively
Sri Lanka's largest exporter of processed agricultural food
Sri Lanka's largest exporter of aluminum extrusion products
Leader in Sri Lanka's innovative synthetic fabric manufacture for global brands

Doing Great Things Together
We are committed to embedding sustainability
at the heart of our business operations
and value chain. Find out how we became
one of Sri Lanka's most respected corporate entities.
8%
Conglomerates in Sri Lanka | Investments in Sri Lanka
2020-09-15T05:17:56+00:00
WATER REUSED
https://www.hayleys.com/testimonials/125350/
58,493 MWh
RENEWABLE ENERGY GENERATED
Conglomerates in Sri Lanka | Investments in Sri Lanka
2020-09-15T05:18:47+00:00
RENEWABLE ENERGY GENERATED
https://www.hayleys.com/testimonials/125350-2/
180,334
Conglomerates in Sri Lanka | Investments in Sri Lanka
2020-09-22T09:51:03+00:00
TREES PLANTED
https://www.hayleys.com/testimonials/325350/
56%
Conglomerates in Sri Lanka | Investments in Sri Lanka
2020-09-22T11:04:47+00:00
OF WATER RECYCLED
https://www.hayleys.com/testimonials/56/
0
Conglomerates in Sri Lanka | Investments in Sri Lanka