THE MOST AWARDED AND CERTIFIED SUSTAINABLE PLANTATION GROUP
Hayleys Plantations, consisting of Kelani Valley Plantations, Talawakelle Tea Estates and Horana Plantations account for more than 5% and 5% of Sri Lanka's Tea and Rubber production respectively. All three plantation companies together own 60 Tea and Rubber estates within a land extent of 26,137 hectares, on which we operate 51 Tea and Rubber factories, producing more than 14mn kilos of Tea and 5mn kilos of Rubber per annum. Hayleys Plantations supports the wellbeing of more than 140,000 resident population in our Estates and more than 22,000 employees, including Tea harvesters, Factory workers and Staff members providing equitable and sustainable livelihoods.
With impeccably manicured fields located in Prime Tea regions of Sri Lanka, Hayleys Plantations produce exquisite Ceylon Teas, distinctive to its Single estate origin that are sought-after by Tea connoisseurs worldwide. The unique micro-climatic condition in each garden, combined with Good Agricultural Practices (GAP) and meticulous manufacturing processes enable to produce a wide array of Teas that cater to any palate or preference around the world.
As an industry leader, we have created a paradigm shift with our sustainable practices and continue raise the bar higher. While maintaining our own Sustainability Agenda based on the Environmental, Social and Governance (ESG) framework and joining forces with external bodies such as the Rain Forest Alliance, The UN Global Compact and other International Certification Institutions, we reinforce the ultimate sustainable approach in every aspect of our operations. Leading the way and setting new standards in Sustainable Human Resource Management, we have gone beyond the conventional norms, being recognized locally and internationally, for the unique and innovative HR strategies and initiatives.
Hayleys Plantations continues to be the world's most awarded and certified sustainable plantations on environmental friendliness, community welfare, people empowerment and ethical business standards.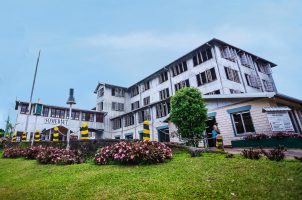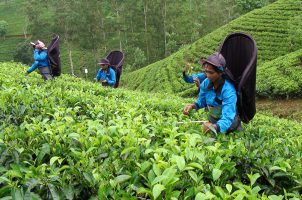 Tea
White, Green, Black, Seasonal and Specialty Teas.
With complete traceability and practicing highest quality certification standards, we produce a wide array of Orthodox, Rotorvane and CTC Tea grades. Located in all three elevations (High Medium and Low) our Tea gardens are spread across 4 main Tea regions in Sri Lanka (Nuwara Eliya, Dimbula, Sabaragamuwa, and Ruhuna).
Rubber
Our rubber plantations cover an extent of 4500 hectares, all of which have obtained the Forest Stewardship Council (FSCTM) certification. Three of our processing centres are certified with the FSC Chain of Custody (COC), and we produce sole crepe, latex crepe, centrifuged latex, scrap crepe and skim crepe. Some of our plantations have obtained the EU and USDA-NOP organic agriculture certifications, while our centrifuged latex factory has obtained the GOLS certification to supply GOLS certified centrifuged latex.
Rubber
Manufacturers of  FSC certified sole crepe, latex crepe. GOLS and FSC certified centrifuged latex.
Other Crops
Our plantations have diversified in to other agricultural crops such as Coffee, Coconut, Cinnamon, Pepper, Turmeric, Ginger, Cardamom and other.

HORANA PLANTATIONS PLC
Incorporated as a regional plantation company in 1992, Horana Plantations PLC (HP) was listed on the main board of the Colombo stock Exchange in 1996. Managing 14 estates spanning over 6,519 hectares with Tea being the primary crop, the company owns rubber, coffee, coconut, cinnamon, oil palm and other agro-forestry plantations as well.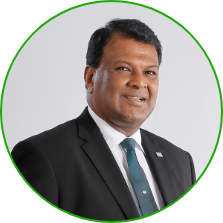 Dr. Roshan Rajadurai
MANAGING DIRECTOR – HAYLEYS PLANTATIONS