The success story of Hayleys Solar
In the midst of a crisis, a community was losing its most important and basic need in a modern world,  communication. This loss of communication and access to the internet were significantly impacting the quality of life of the community. With power cuts and scarcity of fuel resulted in some downtime and disconnections, a leading telco realized that they needed to take action. That's when they turned to a company with a reputation for excellence, Hayleys Solar, which took on the challenge of installing solar panels at 763 Towers across the island, a project that proved to be difficult and time-consuming was successfully completed within three months and 1055 communication towers throughout the island are now solar powered.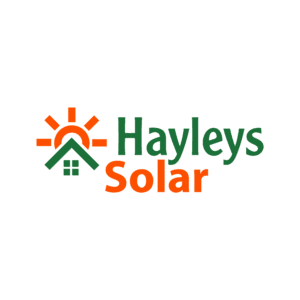 The team at Hayleys Solar was not deterred by the difficulties they faced. They knew the importance of this project to the community, especially at a time when communication is more critical than ever. They understood that without electricity, the towers were dormant and the people in the surrounding areas would lose their primary mode of communication.
Despite the challenging terrain, the team had to transport the solar panels and other equipment over long distances, sometimes up to two or three kilometres. This required a lot of physical effort, with the team often having to carry the panels on their backs to reach the installation site on precarious mountaintops. However, they persevered, determined to complete the project and help the community.
This project was not just about installing solar panels but ensuring that the people of Sri Lanka could continue to communicate, even during power cuts. Hayleys Solar remained committed to delivering the project ahead of schedule.
Thanks to the tireless efforts of the team, the 1055 Towers were completed ahead of schedule and to the highest possible standard. The success of the project is a testament to the dedication, expertise, and determination of Hayleys Solar and demonstrates the potential of solar energy to provide a sustainable and reliable source of power even in the most challenging circumstances.
Leading the green energy
With a history dating back to 1921, Fentons has been at the forefront of electrical engineering in the country. Fentons became a member of the World of Hayleys in 2016. In 2011, the company recognized the importance of renewable energy and launched the renewable energy arm of the Hayleys Fentons. Today, Hayleys Solar is synonymous with Sri Lanka's green energy revolution.
During an exclusive interview, Roshane Perera, Director and Chief Executive Officer of Hayleys Solar, provided valuable insights into the company's journey. "The inspiration behind Hayleys Solar was sustainability and the need for green energy. As part of our commitment to taking green initiatives and offering environmentally-friendly solutions, we entered the solar power industry in 2011," Perera says.
At that time, solar power was primarily used to reduce high electricity bills. However, in 2016, the Sri Lankan government launched the Battle For Solar Energy (Soorya Bala Sangramaya) campaign, which introduced net accounting and net-plus schemes. This incentivized households and businesses to generate their own solar power and sell the excess back to the national grid.
"The introduction of these schemes was a game-changer for the industry", Perera notes. "It led to a surge in demand for solar power, and Hayleys Solar was at the forefront of this growth."
Hayleys Solar's experience and expertise in the industry allowed the company to become the market leader. Today, Hayleys Solar has installed over 125 MW of solar systems, accounting for the largest market share in Sri Lanka.
"Even though we were in the commercial sector predominantly since 2017, we've been focusing on both domestic and industrial solutions equally for the last two years," Perera says. "We are proud to have installed more than 125MW of solar systems, which is significantly more than any other company in Sri Lanka."
Commitment to growth
The company is optimistic about the future and plans to continue its growth trajectory while maintaining its commitment to sustainability.
"We are confident that with our expertise and experience, we can continue to lead the way in the renewable energy industry in Sri Lanka," Perera says. "We will continue to innovate and provide environmentally friendly solutions to our customers while contributing to a sustainable future for all."
Perera explained that solar power systems should be looked at from three perspectives: domestic, commercial/industrial, and utility. Hayleys Solar has brought in solutions to make solar energy investment feasible for those who consume 200 units and have to pay approximately Rs 12,000.
The commercial and industrial sectors are always looking at cost benefits, and many companies have gone for solar power due to various sustainability initiatives, such as becoming carbon-neutral as required by their buyers. Hayleys Solar is the market leader in this sector and has a technically skilled workforce to cater to this market.
Production costs have gone up significantly, and companies are considering solar energy as a means of reducing their bill. "When you invest in a solar system, the levelized cost of solar electricity generated is fixed. Therefore, a customer can calculate their production cost easily while keeping the electricity cost fixed for the next 20 years with solar energy. For example, the electricity cost/bill will be fixed for 20 years regardless of inflation or tariff revisions done by the utility," Perera Says.
Hayleys Solar is currently focused on the domestic and industrial sectors. The company's goal is to continue leading the market and making solar energy accessible to everyone by being a well-known household brand name, thus contributing to a greener and more sustainable future.
As the world becomes increasingly aware of the need for sustainable energy, the demand for solar energy is on the rise. In Sri Lanka, this trend is no different, and as Roshane Perera notes, most of the demand for solar energy is coming from export-oriented businesses.
Alternative solar solutions
One of the challenges of installing ground-mounted solar panels in Sri Lanka is finding suitable land. In order to install ground-mounted panels, large tracts of land would have to be cleared. However, Perera notes that there are other options available.
"The ideal solution is floating solar installations. We have an abundance of reservoirs, and the Sustainable Energy Authority and Ministry of Environment have done the studies and found that we can generate more than what we require by using a fraction of those reservoirs," explains Perera. "Global studies show that floating solar does not affect marine life or any other plant underwater, making it an environment-friendly solution."
To address the challenge of frequent power cuts, Hayleys Solar introduced a unique technology (PV-DG) that synchronizes diesel generators with solar systems. This allows any company to convert solar energy that would have gone to waste during a power cut into usable electricity. Hayleys Solar has successfully implemented this technology at one 1500kW solar plant in Sri Lanka. With this technology, generators are synchronized with the solar system, reducing the need for fuel during power cuts. This unique technology not only saves thousands of dollars for the country but also ensures that solar energy is utilized to the fullest.
Commendable innovation
Hayleys Solar also offers Energynet; the battery backup solution that provides customers with an efficient way of storing energy generated by their solar panels. This solution is available for both new and existing solar systems, providing users with greater flexibility and control over their energy usage. With the battery system, customers can store energy during the day and use it later when needed, such as during peak electricity consumption times or when there is a power outage. The battery solution not only increases the self-consumption of solar energy but also reduces dependence on the grid and lowers electricity bills. It is a reliable and cost-effective way for customers to achieve energy independence and contribute towards a cleaner greener environment. The battery backup solution is a perfect complement to solar panels, providing customers with a comprehensive and sustainable energy solution.
Hayleys Solar has now established a dedicated unit responsible for maintaining and monitoring solar systems, as well as providing expert advice and services. With an expanding presence across the entire island, their team of engineers, technicians, and salespeople are readily available to deliver top-notch service to customers throughout the country.
As the demand for solar energy continues to grow, Roshane Perera and his team are leading the way in Sri Lanka, ensuring that the country's solar energy sector is efficient, reliable, and accessible to all.
According to Perera, Hayleys Solar offers a 25-year warranty on their solar systems, ensuring support to their clients for the next quarter-century. Backed by over 145 years and 104 years of brand heritage from Hayleys PLC and Fentons, Hayleys Solar provides a unique level of stability and confidence that distinguishes them from other companies. Furthermore, their market leadership in terms of installed MWs (125 MW) is undisputed and supported by the fact that many of Sri Lanka's top brands have chosen to partner with them.
Empowering communities
One of the major obstacles to the widespread adoption of solar energy has been its affordability. Hayleys Solar aims to address this issue by introducing affordable and quality solar solutions to the market. This not only expands the market size but also ensures that affordable energy is accessible to all.
As Hasith Prematillake, Managing Director of Hayleys Fentons emphasizes, their vision goes beyond merely making a profit. They are committed to sustainable development and empowering communities through solar energy.
"We are looking at the sustainable development of the whole energy sector. Our goal is to make solar power accessible and affordable to all sectors of the country. By supporting the adoption of solar energy, we can empower communities to be energy self-sufficient," says Prematillake.
However, financial support in the banking sector has been a significant impediment to solar energy adoption in Sri Lanka. While some companies have been able to switch to solar energy due to the financial assistance offered, there is a slow adoption among others, particularly in the residential sector due to the high cost of funds.
"The affordability is the major problem. There is no financial support in the banking sector. Therefore, there is a bottleneck," explains Prematillake.
To address this, Prematillake suggests incentivising individuals who want to invest in solar energy through low-interest or zero-interest loans, providing the necessary financial assistance and encouraging more people to switch to renewable energy.
Hayleys Solar's long-term vision is to provide solar energy to all communities, where access to renewable energy is limited. This would not only benefit these communities but also contribute to the sustainable development of the energy sector and the country as a whole.
As the world continues to move towards sustainable energy solutions, it's clear that companies like Hayleys Solar are at the forefront of this movement, offering innovative and effective solutions that benefit both businesses and the environment. With their commitment to quality, reliability, and customer service, it's no surprise that they are emerging as the leader of Sri Lanka's solar energy companies.
About Hayleys Solar
Hayleys Solar, with its 100-year history, is a well-established and respected player in the sustainable energy industry. Their wealth of experience has provided them with a deep understanding of the industry, which is reflected in their unparalleled reputation. Moreover, their commitment to customer satisfaction is evident in their 25-year warranty, assuring customers that they will be well taken care of for many years to come. When it comes to solar power, Hayleys Solar is undeniably the market leader and its commitment to excellence are evident in every project they undertake.