Sri Lanka's largest textile manufacturer, Hayleys Fabric, hosted its inaugural Sustainability Forum 'Nature', showcasing a new generation of home-grown innovations with the potential to enable greater circularity in fashion globally.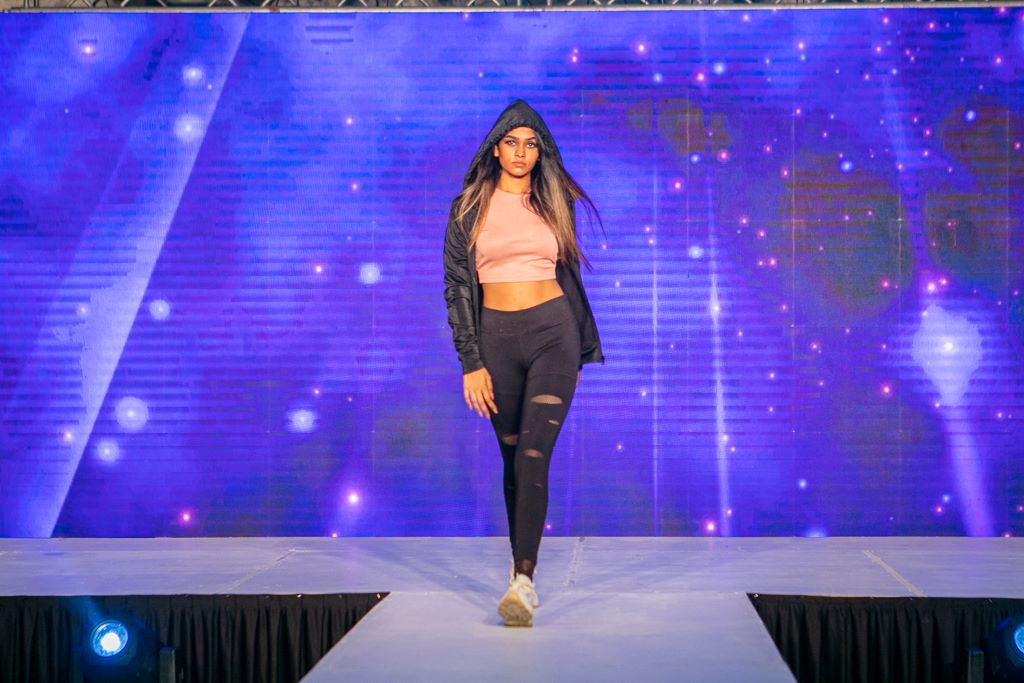 Drawing together an array of distinguished industry stakeholders, the event served as a platform for Hayleys Fabric to demonstrate the versatile form and function of extensive collection of innovative textiles – each with their own unique innovations in sustainability, as well as the systemic optimisations made across the manufacturing process in pursuit of the United Nations Sustainable Development Goals (SDGs) for 2030.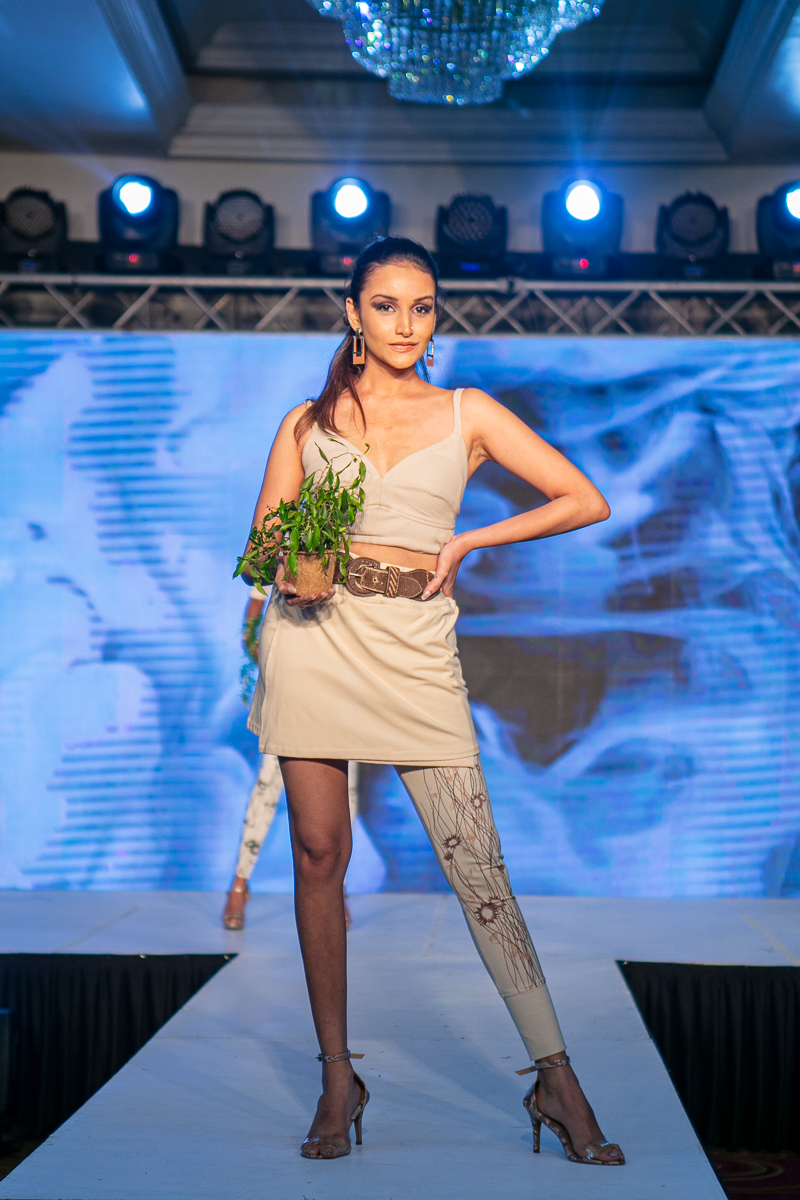 "Even though Sri Lanka contributes 0.03 percent to global pollution, it is still vulnerable to climate change given that it is one of the 33 global biodiversity hotspots.
As the Ministry of Environment, we have set strict measures to counteract these changes but this is not a journey we can take alone. We need the support of all stakeholders, including corporates who are driving a green and circular economy. This is also a great opportunity for local businesses to capture and be a part of global supply chains which are striving to be green," Chief Guest of the forum, Secretary to the Environment Ministry, Dr. Anil Jasinghe said.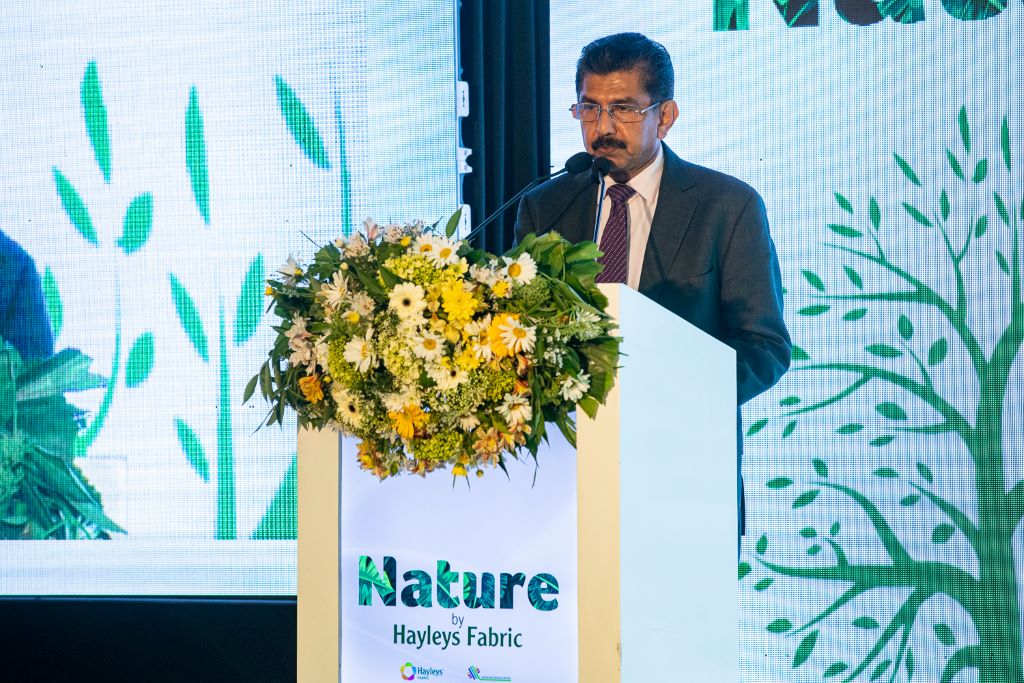 Hayleys Group Chairman and Chief Executive Mohan Pandithage together with members of the Hayleys Group Management Committee were present at the forum.
"The UNSDGs are especially relevant for nations like Sri Lanka. Global apparel brands require socially responsible supply chain partners who act on this priority and demonstrate transparency. We view this as an opportunity to create sustainable innovations that can transform the global fashion industry from having one of the largest environmental footprints into a truly sustainable, circular model. In this manner, we hope to strengthen the fabric of society by knitting together a better environment for all," Hayleys Fabric Managing Director Rohan Goonetilleke said.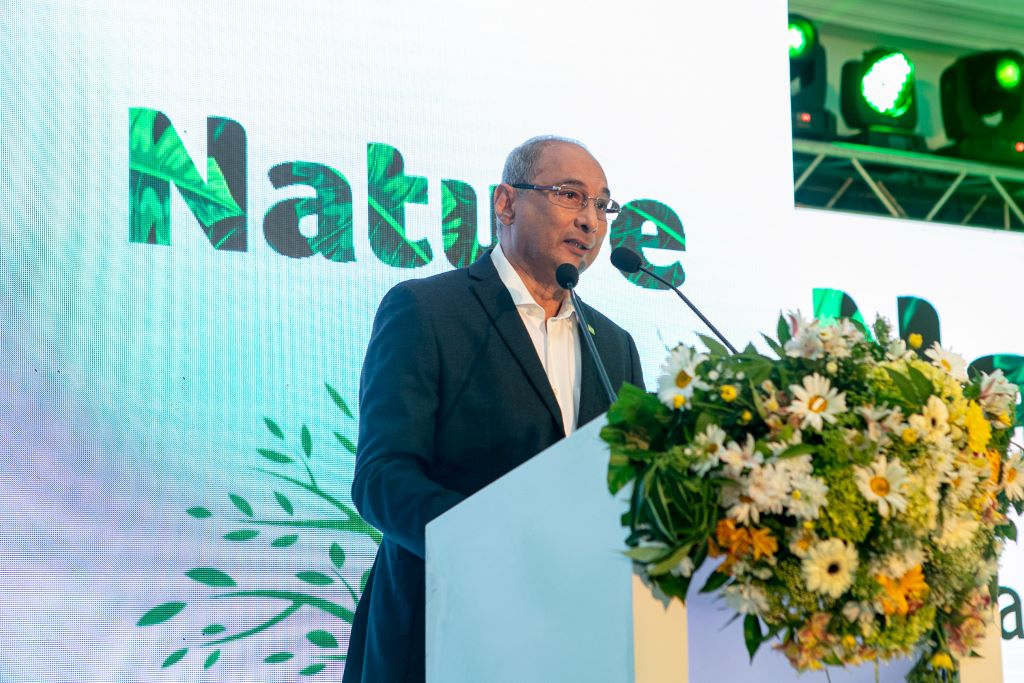 The highlight of the evening was a fashion show showcasing Hayleys Fabric's innovative product range for its global and local partners. Hosted by the manufacturer's in-house design teams the segment launched four new collections, namely; Re-cyclo (active wear) The Refuse (at leisure), Mid-Night (casual wear) and The Tone of Nature (sleep wear).