Bangladesh's only container ship owner and operator, HR Lines Limited, a Karnaphuli Company, has introduced two more vessels to its Colombo-Chattogram Express (CCE) service under agency of Clarion Shipping (Pvt) Limited, a subsidiary of Hayleys Advantis Limited.
The two additional vessels: HR FARHA and HR AARAI, increases the frequency between Colombo, Sri Lanka and Chattogram, Bangladesh, to a twice-weekly shuttle service, enhancing regional and global connectivity for trade partners.
These two vessels will join the inaugural vessels of the CCE service, HR SARERA and HR SAHARE, each vessel having a capacity of 1,500TEUs.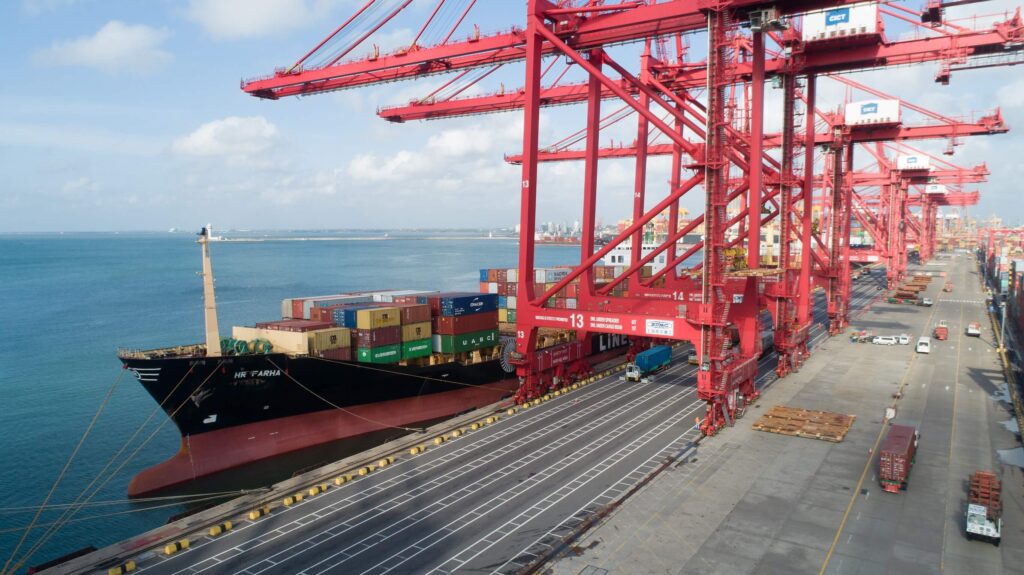 Commenting on the launch of the new vessels, Tharanga Perera, Director/CEO of Clarion Shipping (Pvt) Ltd said, "The addition of HR FARHA and HR AARAI to the CCE service and the resultant increase in service frequency, will further improve trade between Bangladesh and three major transhipment hubs: Singapore, Port Klang and Colombo. This addition goes in line with the Government's aspirations of establishing Sri Lanka as a regional logistics hub, and we are happy to be a contributor towards achieving this vision."
Meanwhile, Raimah Chowdhury, Managing Director of HR Lines stated, "As committed during the launch of the CCE service in April 2021, we are delighted to have added two more vessels within five months of inaugurating our service. These new additions will provide even faster and more reliable shuttles between the two destinations".
Hamdan Chowdhury, Director of Karnaphuli Limited said, "This move further strengthens the relationship between Sri Lanka and Bangladesh and aligns with our Group's vision to be a premier container vessel owner and operator in the region."
Headquartered in Bangladesh's capital city of Dhaka, HR Lines is a part of Karnaphuli Group, a diversified business house with interests in marketing, distribution, financial services, general insurance, telecommunications, print and electronic media, aviation, manufacturing, healthcare, retail, shipping and logistics. HR Lines is working towards expanding its connectivity in regional transhipment hubs with more routes and increases in tonnage being actively considered.
Since being established in 1999, Clarion Shipping has expanded its service portfolio to cover all aspects of shipping and logistics services, maritime security and ship husbandry services, cementing its position as a reliable shipping and logistics company in Sri Lanka. The company draws strength from its parent, Hayleys Advantis Limited, the transportation and logistics arm of Hayleys PLC, the number 1 listed company in Sri Lanka. With over six decades of experience in the field of shipping and logistics in the region, Hayleys Advantis has established itself as an innovator in the industry, setting the pace and shaping the logistics category.