A magical staycation this Christmas.
Colombo, December 15th 2021: Immerse yourself in the wonders of the magical settings, twinkling lights and Christmas trees as Amaya Resorts and Spas unfold their seasonal happenings.
This Christmas, the Amaya Hills, Kandy, Amaya Beach, Pasikudah and Amaya Lake, Dambulla will be offering you something truly memorable as you spend time with your family, friends or colleagues and indulge in the festive revelry.
From the 21st – 25th of December, the hotels introduce a grand festive high tea featuring seasonal takes on traditional delights and a new range of finger sandwiches, mince pies and sweet treats. Sit back, relax and enjoy the view with a cup of hot tea. Priced at Rs. 1,950 /= nett per person.
Christmas Eve at Amaya Resorts and Spas is a spectacular affair with the whiff of hot cinnamon, cloves, wine and brandy taking over the hotel lobby and the finest Mulled Wine, paired with mince pies in the evening. The Traditional dinner buffet takes over from 7.00 pm onwards, complete with some good old Christmas cheer, from Roasted Leg of Lamb to Honey Glazed Turkey and over 90 scrumptious dishes.
Nothing beats the feeling you get when you wake on Christmas morning as Amaya Resorts and Spas offers a delicious, buttery warm Breudher for breakfast, some French Toast with maple syrup and a frothy cappuccino amongst a selection of breakfast goodies. Indulge in a yuletide feast with traditional roasts, fresh seafood and Christmas desserts during lunch and let the merriment continue with some eggnog and soft cookies.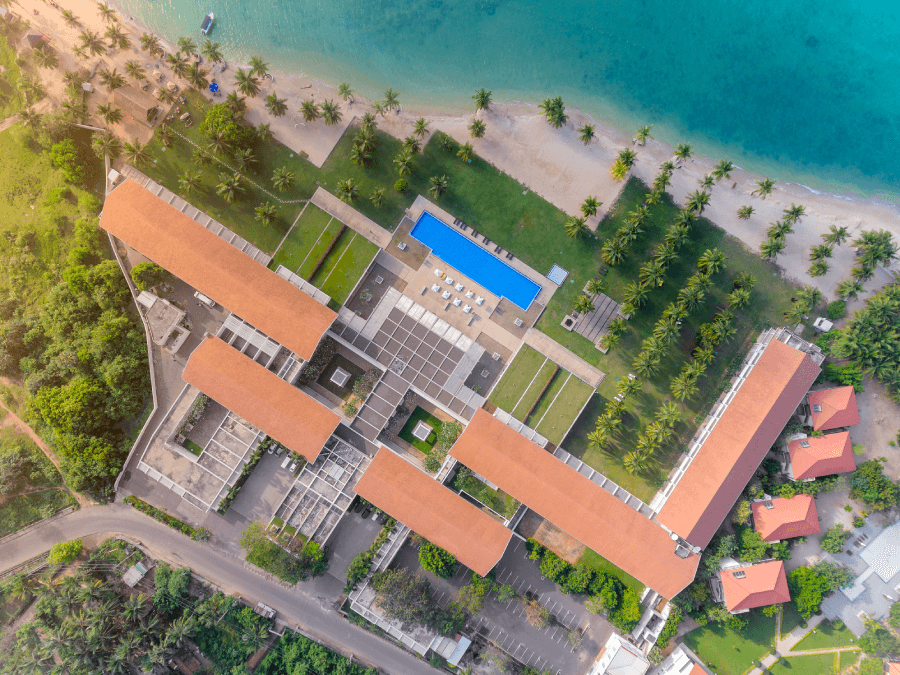 A lavish feast brimming with Christmas joy kicks in at 7.30 pm with a festive menu inclusive of Honey Roasted Duck and over 70 unique dishes.
Why stop there? The team at Amaya Hotels and Spas have stocked up on plenty of Christmas magic and culinary delights with a Boxing Day Brunch to make sure you stay high-spirited post-Christmas as we take you on a gastronomic adventure.
This fabulous Christmas package includes a two-night stay for two at Amaya Hills, Kandy and Amaya Lake, Dambulla for Rs. 55,000/= nett and Rs. 45,000/= nett at Amaya Beach, Pasikudah.
You can also stay 03 nights with us and enjoy a 15% savings on the 23rd or 26th of December.
For inquiries and information, please contact 011 4 767 888 or 0114 767 800