Investing more than one billion rupees to produce 'Low Carbon Aluminum', especially targeting the export market, Alumex PLC, a subsidiary of Hayleys, on Thursday introduced a novel product to the market.
The company's newly launched range of Low Carbon Aluminum 'Ozon', follows on the successful Phase 1 opening of the manufacturer's new state-of the-art melting facility at Sapugaskanda to develop export markets with an initial investment of one billion rupees.
The company hopes that the product would be a welcome addition to its existing portfolio as many of its export markets are now looking for low carbon products to reduce its carbon footprint, which would help build further capacity during the second phase.
"Incorporating the most modern and environmentally-friendly technologies in the world, the new facility enables Alumex to produce the highest quality aluminum billets utilising just five per cent of the total energy consumed in primary aluminum manufacturing from bauxite. Further automation-driven optimisations are expected to cut energy consumption up to 20 per cent," the Company said.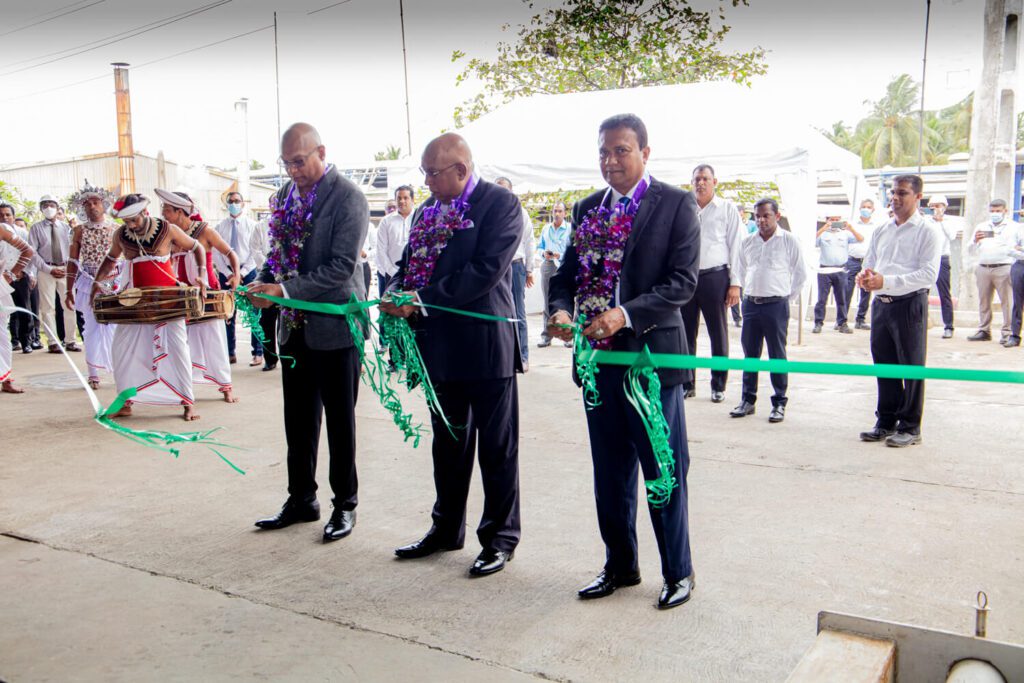 According to Alumex PLC Managing Director, Pramuk Dediwela, the material is expected to add new life to the Sri Lankan construction sector's efforts to sustainably reduce its environmental and carbon footprint. Its newly launched brand for its raw material 'Ozon' will maintain the exporter's commitment to the highest global quality standards.
"Given the high demand from overseas buyers for Ozon billets, especially from the USA, UK, Europe and Australia markets, 'Low Carbon Aluminium' will support us to drive increased export revenue to the country," he said.
"Aluminum is a material with infinite possibilities and a near limitless lifecycle. When processed correctly, it can be used, melted down, and reshaped with near zero loss in quality and physical integrity. Our new facility supports our efforts to enable greater circularity, drastically reduce our environmental impact and energy dependence, and deliver the highest quality products in South Asia to both local and global markets," he said.